Concentration device for Dioxin-contaminated water
CATEGORY:Drainage treat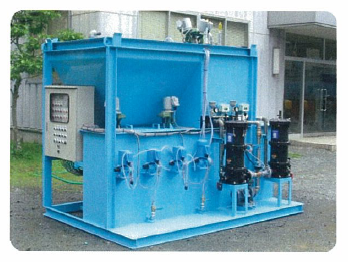 Concentration device for Dioxin-contaminated water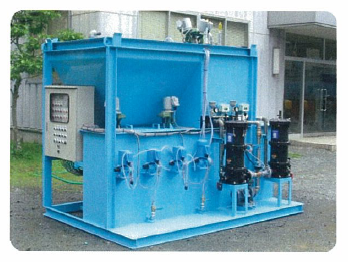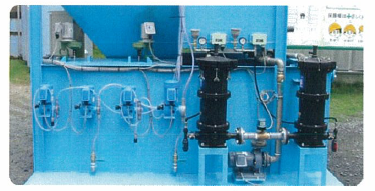 Concentration device for Dioxin-contaminated water
Due to law registration of Dioxin treatment in 1999, many incinerators that didn't meet the requirement of new law were left unused, wainting for demolition works.
Those demolition works require cleaning process of chimney or furnace, producing highly-conrtaminated water with dioxin, and cost a lot.
Recommended points
■For better performance
We take care of water treatment caused from demolition works.
Compact-size complete system
Simple structure / fast action to emergency

■For clean water
State-of-the-art concentration theory, stable operation is realized.
Open structure with less blockage
As well as Dioxin, heavy metals can be treated.

Flow of dioxin-containing wastewater concentration treatment
The package type dioxin concentration treatment device "SDXNO2" is a device that treats sewage containing harmful dioxins generated during incineration plant demolition work. The water treatment technology cultivated over many years realizes a drastic reduction in costs required for waste treatment.
Main specifications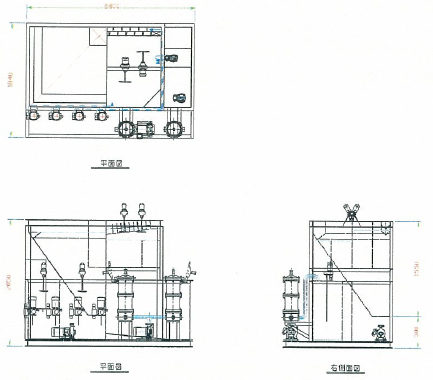 State of washing